NIR-Online X-Sential™
All that is essential for process control.
Closely monitoring basic parameters such as moisture, fat or protein is crucial to correct deviations in manufacturing processes. The X-Sential™ has been developed and designed as the most cost-efficient, fit-for-purpose process sensor.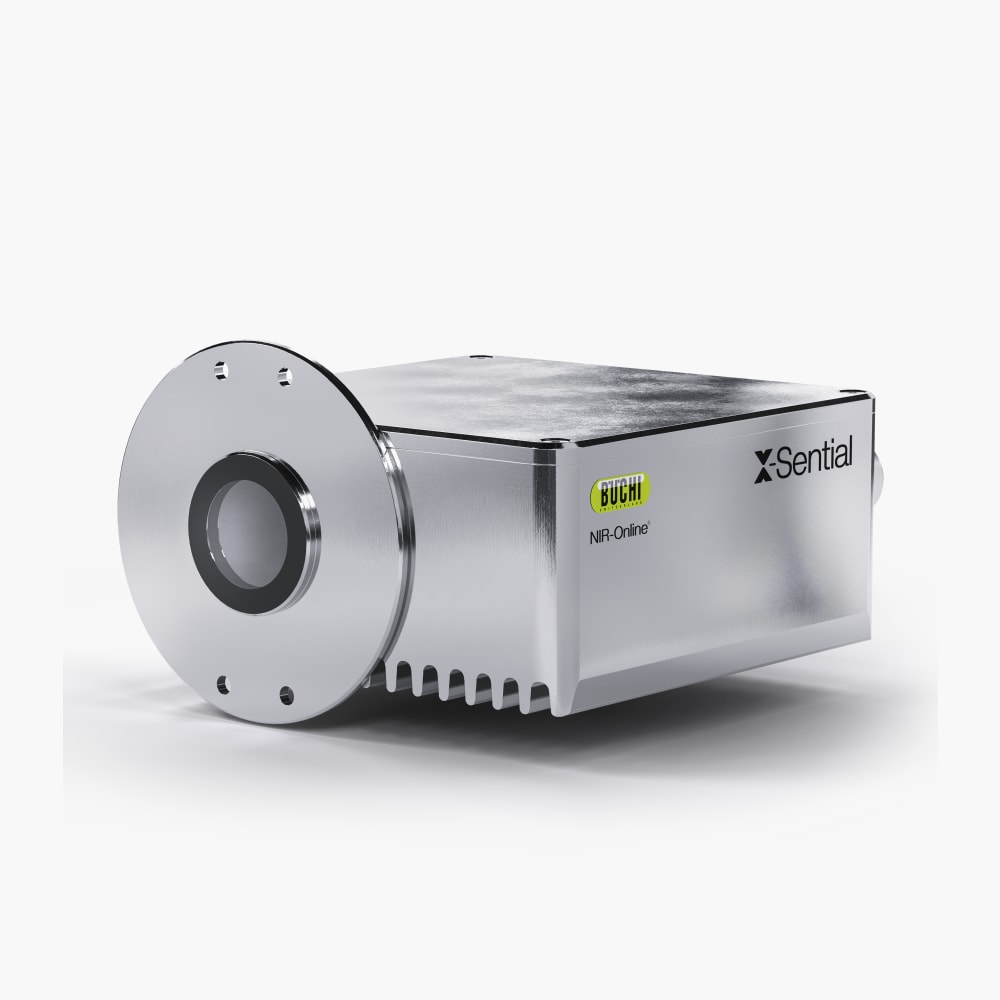 Most convenient software tool available on the market for automated calibration development and maintenance. Valuable calibration data remains with you at all times - no need to outsource to external agencies. Simply enter the new reference value into the software and confirm via a simple click. No export/import functions, no manual calibration routines or extensive background in chemometrics are required. Eliminate the need to develop extensive in-house calibrations or purchase calibration data bases.

Reliable measurements for product temperature up to 70°C

Water chiller for product temperatures up to 130°C

Air nozzle that enables analyzer operation in environments with temperatures of up to 55°C (voids ATEX).

Safe operation of your NIR device in harsh environments, certified with the highest testing criteria (IP69/X9K). Maximum safety through ingress protection and fulfillment of hygienic requirements for all materials in contact with the product.
Food

Benefit from our experience in industries such as Bakery, Dairy, Flour, Oil seeds, Edible oil, Meat, Sugar, Sweets, Tobacco.

Pharma / Chemical

Optimize production of e.g.: Biopharmaceuticals, Cosmetics, Fertilizer, Gypsum and other construction materials, Polymers, Soap.

Specialities

We offer tailor-made solutions for your demands e.g.: Biodiesel, Direct installation on harvesters, Measuring in blisters / packaging, Unique sample presentations.

Feed

Maximize gross profit margins in production and blending of animal feeds, such as: Cattle, Fish, Mixed Pet food, Pig, Poultry, Press cakes, Silage.