Sepacore® Easy Purification Systems
Your first step into controlled separation
When you purify with an open glass column, you might suffer from low resolution and long run times. As your first step into controlled separation, we offer small Sepacore® Easy Purification Systems for control over the flow rate and the eluent composition.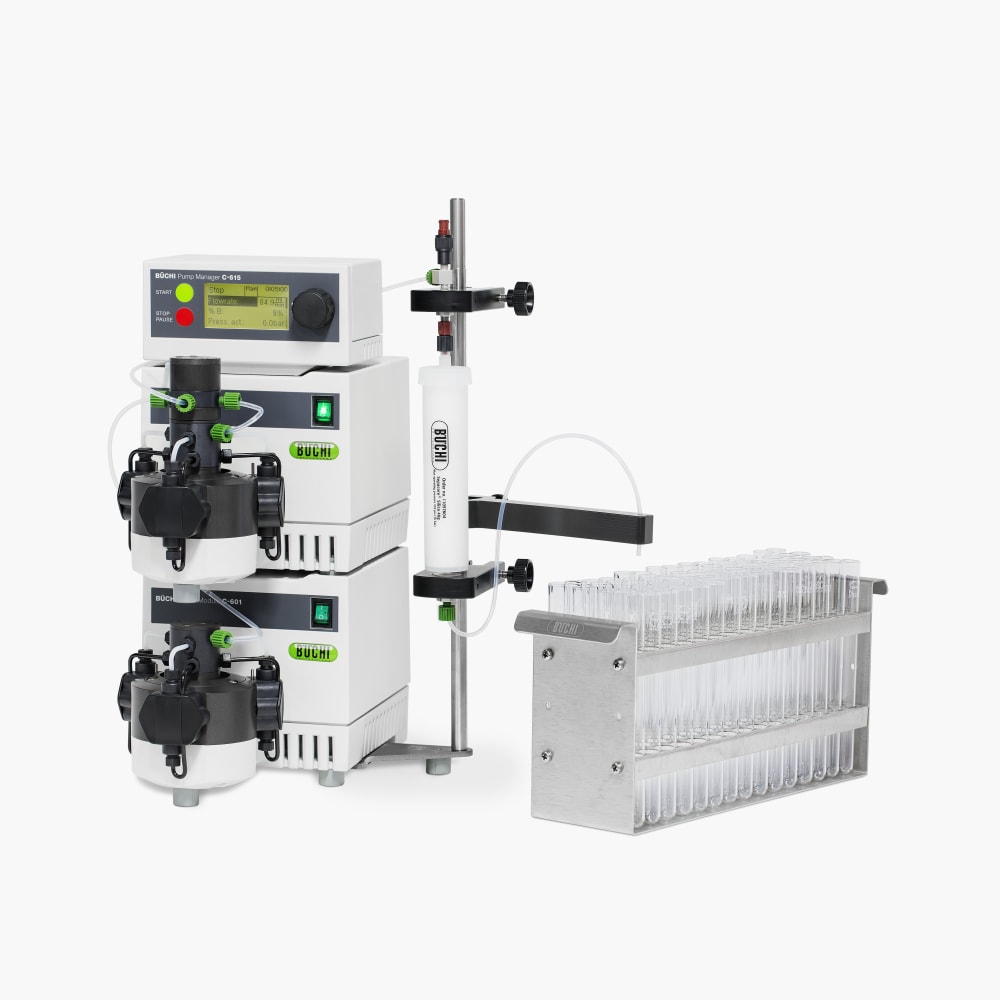 Compare the Sepacore® Easy Purification Systems
Sepacore® Easy Extract Flash

Sepacore® Easy Synthesis Flash

Sepacore® Basic Flash

Mode

:

Flash

Flow rate

:

250 ml/min

Pressure range

:

0 – 10 bar

Gradient function

:

none
Applications
From synthesis or extraction to pure compound isolation
For more than 40 years, BUCHI preparative chromatography equipment has been widely used for the purification of high value products. Compounds such as "Active Pharmaceutical Ingredients" (APIs) or specialty chemicals are generated by organic synthesis or extraction. The end result must always be further concentrated and purified. BUCHI purification solutions allow to purify compounds from a few milligrams up to several hundred grams. Together with a broad range of high performance consumables, we provide you the optimized solution suited to your purification workflow.
Academia

Preparative chromatography education. Purification after synthesis or extraction.

Chemicals

Purification after synthesis. Preparative isolation of a compound from a formulation.

Pharmaceutical

Purification of APIs after organic synthesis. Screening of natural compounds: isolation of various components after extraction. Biotechnology: purification after fermentation process.

Food

Nutraceuticals: isolation of dietary supplements from natural compounds.