Rotavapor® R-220 EX
EX-protection fulfilling highest safety levels
The intuitive operation, handling, and protection of the Rotavapor® R-220 EX guarantee safe and efficient industrial distillation with a flask of up to 20L. Meet the newest EX regulations by customizing your industrial Rotavapor® to your needs.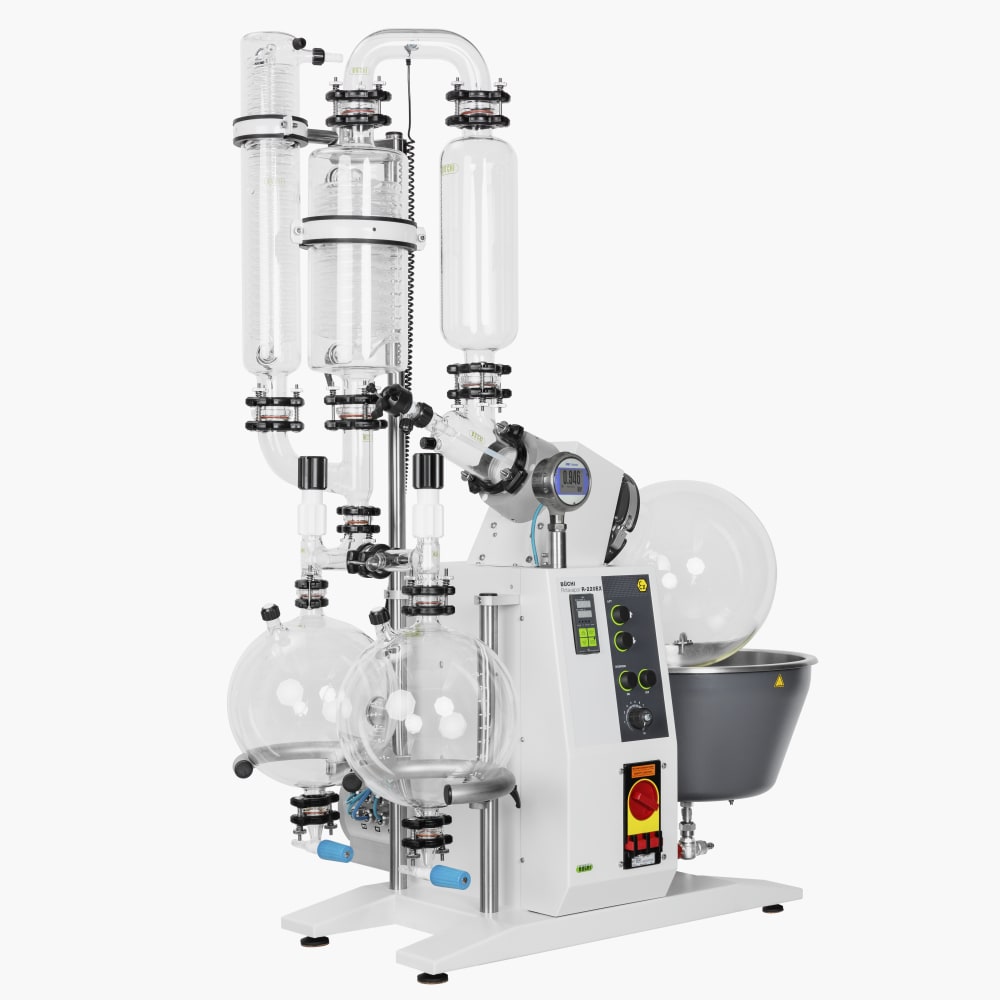 The easy and self-explanatory controls ensure a safe and troublefree process. The optional flask handler guarantees a safe one person operation.

To ensure an intensive use under rough conditions, BUCHI provides you with instruments characterised by robust design and top quality.

As high-throughput is important, we offer distillation rates up to 12 L of Ethanol per hour with the R-220 EX

With a wide range of available glass assemblies, we are able to offer the perfect solution for efficient and gentle distillation of your product.

The use of top quality inert materials guarantees a long lasting operation and protect your substance.

An intensive cooperation with external experts ensures that the Rotavapors® comply with the latest regulations.
Applications
Benefit from decades of expert knowledge
In 1957 BUCHI introduced the first commercial rotary evaporator. With our technological expertise and profound customer interaction, we have continuously developed the Rotavapor® to an ever smarter and fully integrated system. Our carefully conceived solutions meet the needs of a wide range of industries, whether you operate in R&D or production.
Chemical

In the chemical industry a wide range of applications can be performed with an industrial Rotavapor®: Concentration, Drying, Solvent Recycling.

Pharmaceutical

The pharmaceutical industry has a need for an evaporation solution that covers a wide range of applications. The rotary evaporator is the best choice for gentle evaporation: Concentration, Drying, Re-crystallization, Synthesis.