Mixer B-400
Optimized sample preparation
Mixer B-400 provides maximal homogenization efficiency at minimal effort. The user-friendly tool is essential for optimized sample preparation in your analysis process chain.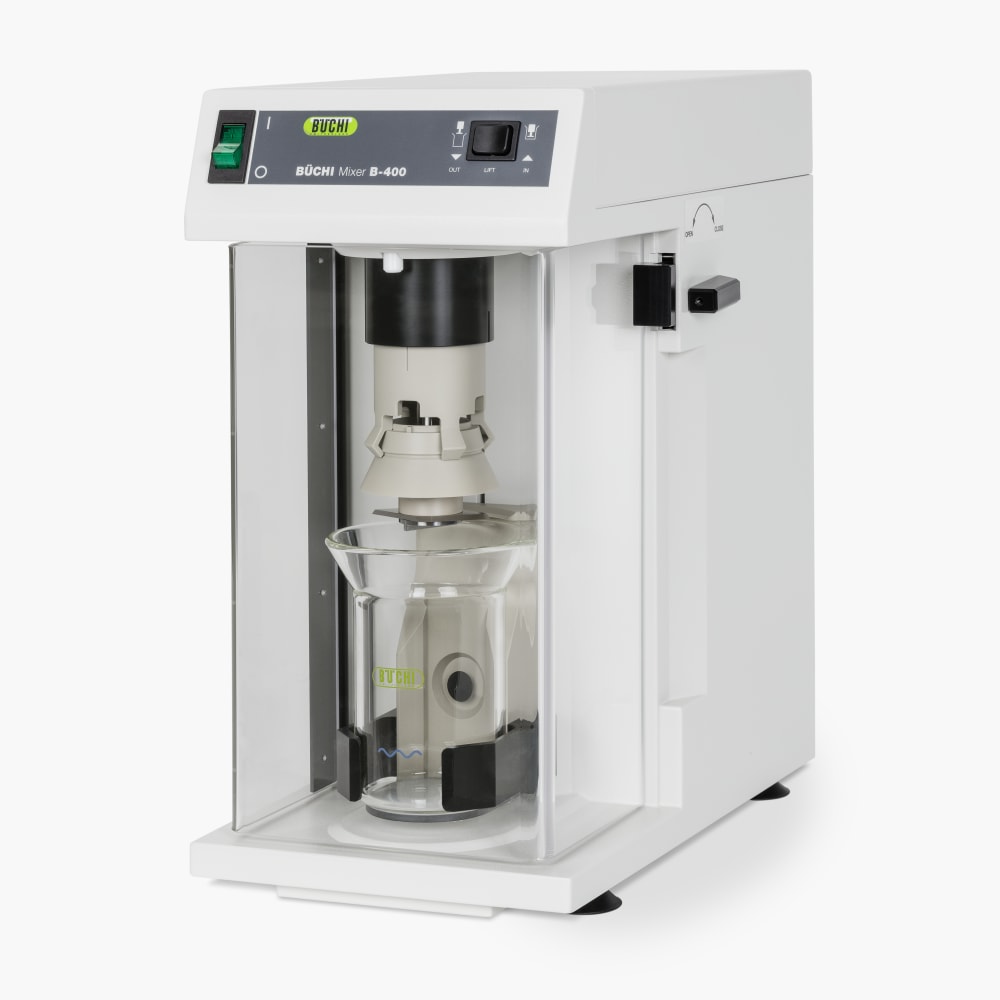 The BUCHI Mixer B-400 reduces the number of essential analyses per sample due to the complete homogeneity of samples.

For trace element analysis, the homogenized sample must be free of contamination. The Mixer B-400 is available with components in contact with the sample made of borosilicate glass, inert plastics (PP and PEEK), or titanium. The cutting knife is high quality ceramic.

For microbiological sample testing, sterility is an absolute requirement. A PVDF membrane permits autoclave sterilization of all components contacting the sample.

The B-400 has been awarded the official GS mark for "Tested Safety" - meeting maximum requirements on safe operation and functionality. A major feature: The knife of the mixer can only rotate with the safety door closed. If the door is opened while mixing is in progress, the knife stops automatically.
Applications
Simultaneous grinding and homogenization
The BUCHI mixer B-400 is designed for efficient homogenization of a wide range of food and feed samples. The achieved homogeneous analytical fineness is key for the quality of the subsequent analytical procedures.
Homogenization

Grinding and homogenizing of food and feed samples for reproducible analyses for proximates as fat or protein or contaminants.