BUCHI World
Global presence
BUCHI is a Swiss company with a global outreach. From Iceland to New Zealand, BUCHI's laboratory equipment is considered state of the art. BUCHI's products are renowned for their durability, reliability, and ease of operation. The company is the global market leader for rotary evaporation and many other laboratory products. Its product and process innovations have strongly influenced and shaped the way laboratories function today.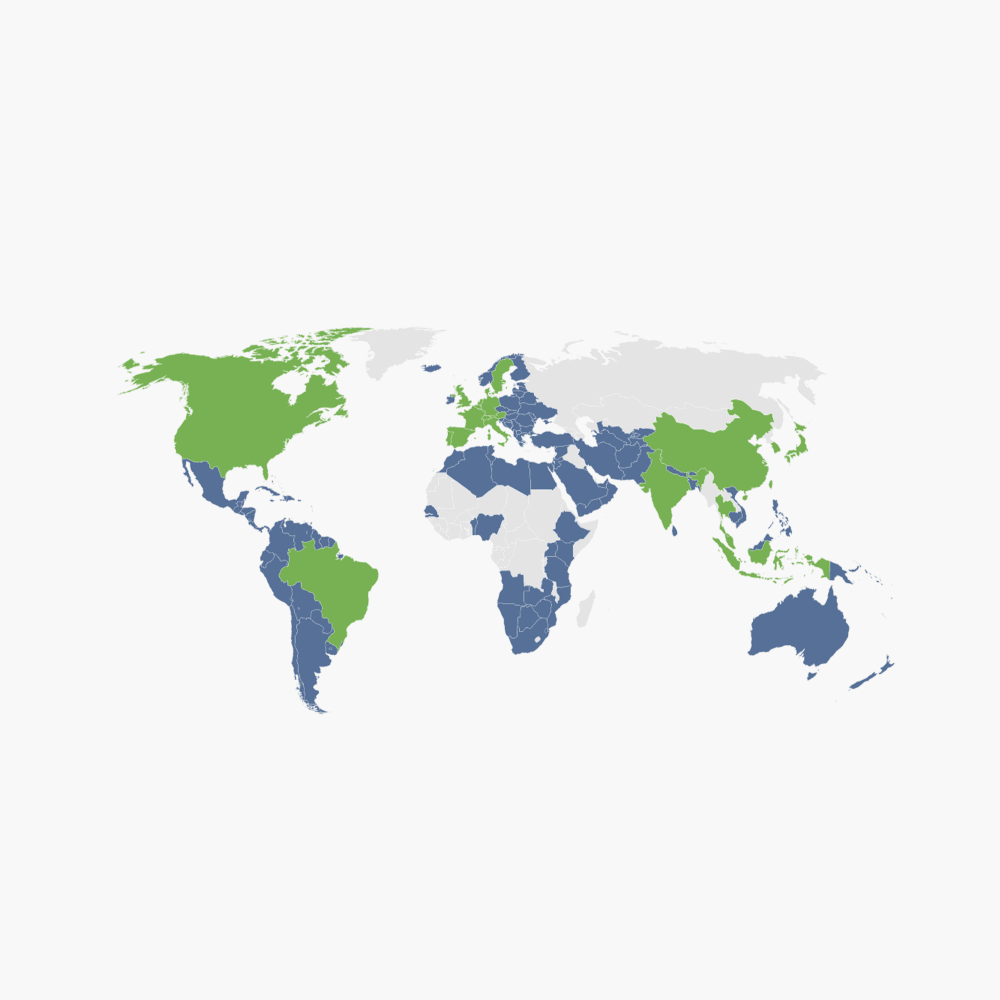 Local presence
Over the years, BUCHI has gained vast experience in manufacturing high-precision glass parts, custom electronics, and long-lasting precision mechanics with state-of-the-art software and a broad scientific and application knowledge base. BUCHI's headquarters in Switzerland serves as the primary development and production site. Additional production sites are located at Surat in India and Deerfield, USA. The products and services offered by BUCHI are now available throughout the world, with market organizations in 20 countries. The company serves many market segments, from Pharma & Chemistry, Food & Feed, to the Environmental sector. Our products are found in synthesis, development, and testing laboratories and used globally for quality control and production. BUCHI recognizes the importance of establishing a local presence to support our large global customer base and maintains a vast network of qualified distributors and specialists.
Personal touch
Due to BUCHI's global reach, the company's research, development, sales, and service are always close at hand for our customers. Offering personalized service with specialist local knowledge is paramount. With BUCHI's select network of authorized partners and specialists, the company's consulting strength worldwide aims to exceed customer requirements and offer unrivaled after-sales support. BUCHI is not merely a simple lab equipment provider. Its personalized and robust customer service reputation of supporting customers throughout a product's lifecycle makes BUCHI the number one choice for laboratories worldwide.