Scrubber K-415
Four steps for occupational safety
With four steps to occupational safety, Scrubber K-415 provides you with maximal protection. The unit neutralizes poisonous fumes and reaction gases and minimizes use of cooling water to safeguard both you and the environment.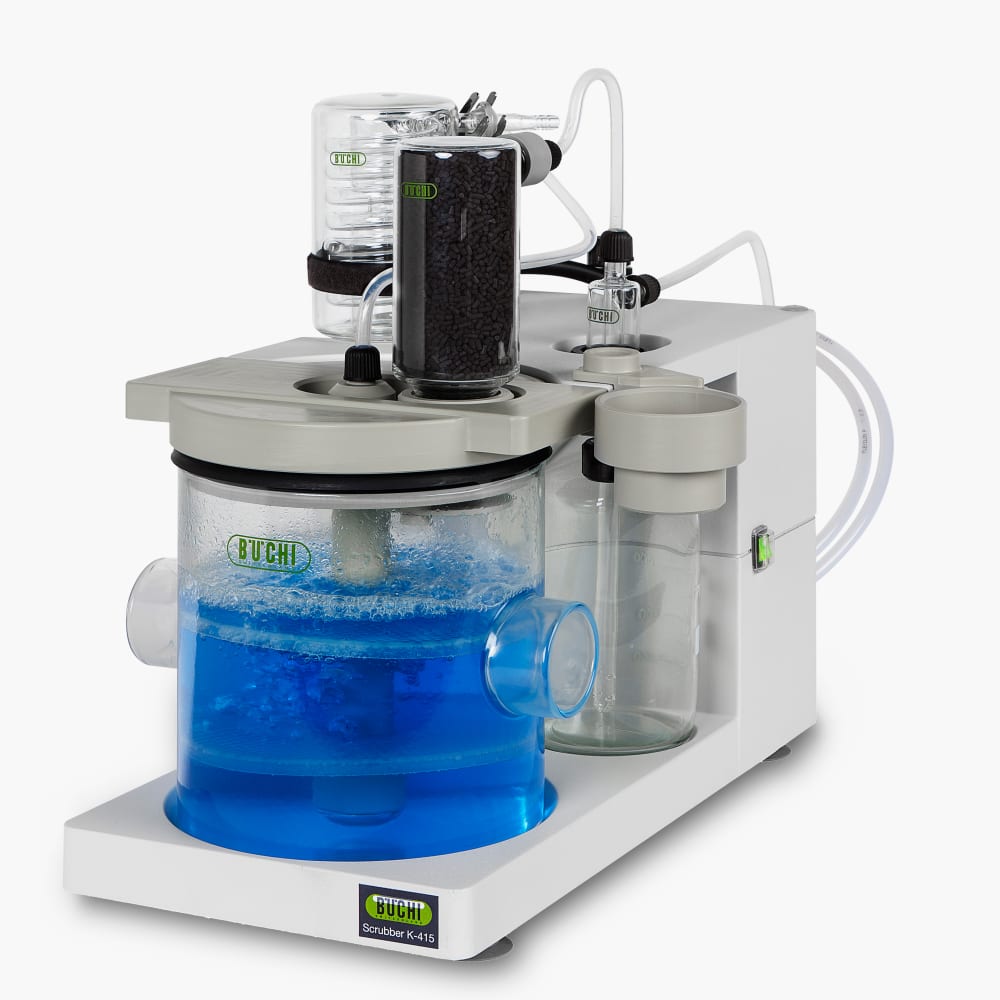 The pump suction capacity of 32 L/min ensures the complete removal of fumes to maintain the highest safety standards.

The activated charcoal holds back particles and enables aerosols to recondensate for any application.

The Scrubber models come with a 3 L neutralization vessel and color indicator for highest convenience.

The Scrubber ECO models are equipped with an intelligent water valve which reduces cooling water consumption significantly.
Compare the Scrubber K-415
DuoScrub

Filtering steps

:

Neutralization and Adsorption

Cooling water valve

:

No

Neutralization Capacity

:

3 l

Scrubber Control

:

No

System suction capacity (adjustable)

:

50 – 400 mbar

TripleScrub

Filtering steps

:

Condensation, Neutralization and Adsorption

Cooling water valve

:

No

Neutralization Capacity

:

3 l

Scrubber Control

:

No

System suction capacity (adjustable)

:

50 – 400 mbar

TripleScrubECO

Filtering steps

:

Condensation, Neutralization and Adsorption

Cooling water valve

:

Yes

Neutralization Capacity

:

3 l

Scrubber Control

:

Yes

System suction capacity (adjustable)

:

50 – 400 mbar

QuadScrubECO

Filtering steps

:

Condensation, Neutralization, Adsorption and Reaction

Cooling water valve

:

Yes

Neutralization Capacity

:

3 l

Scrubber Control

:

Yes

System suction capacity (adjustable)

:

50 – 400 mbar