Recirculating Chiller F-325
The space saving and efficient way of cooling
Recirculating chiller with a cooling capacity of 2500 W at 15 °C. This chiller is not only cooling the Rotavapor® R-220 Pro but also operates as a trolley and host of the Vacuum Pump V-600. Dimensions are (WxDxH): 1100 x 660 x 560 mm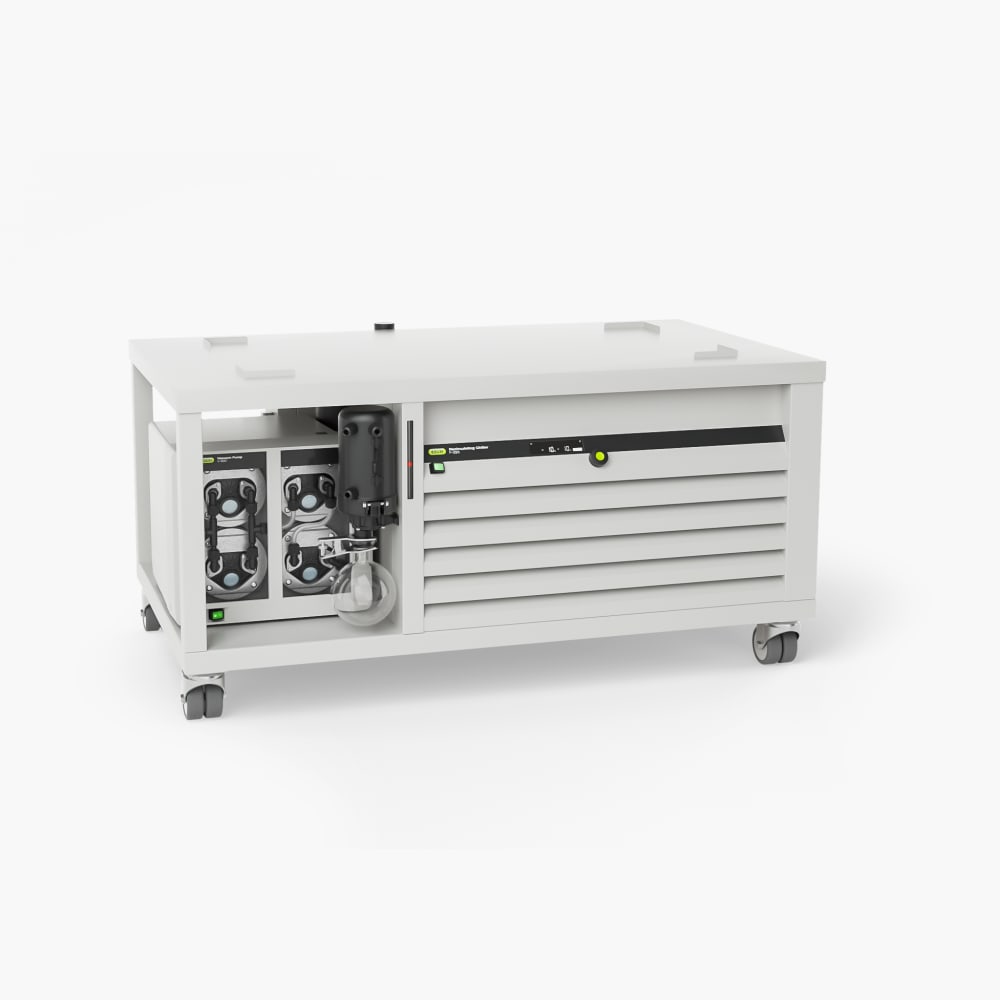 Convenient temperature setting and control when integrated in a Rotavapor® R-300 system.

The ECO-mode in conjunction with the interface saves energy and reduces heat emission by switching into a stand-by mode when not in use.

Maintaining the cooling liquid at a constant temperature, regardless of the season, brings more efficiency and reproducibility to the distillation process.