Inert Loop B-295
The safe way to spray dry organic solvents
The safe way to spray dry organic solvents is to use the Inert Loop B-295 as the ideal accessory for your Mini Spray Dryer B-290 or Nano Spray Dryer B-90 HP. Its innovative design makes spray drying more environmentally friendly and cost-efficient.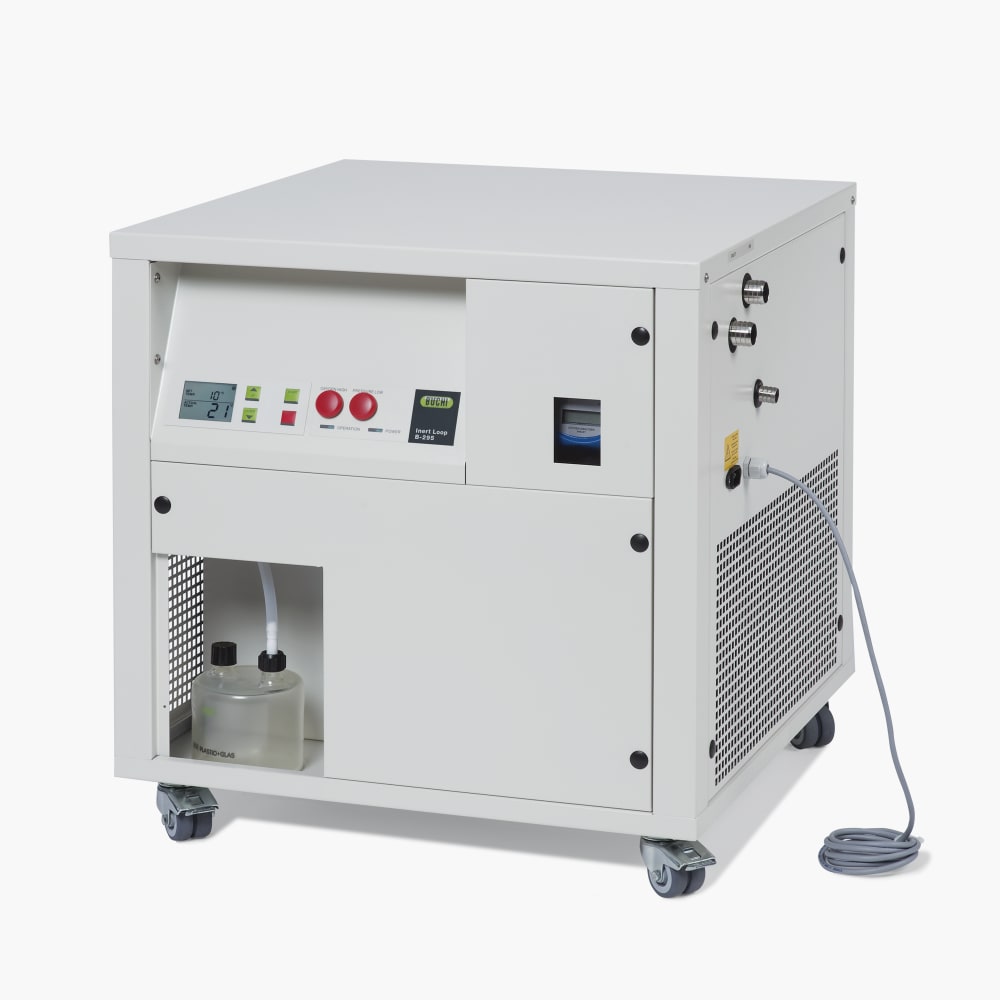 We have successfully developed our product for the above application using the BUCHI Mini Spray Dryer B-290, and now we are into the process of commercializing this product for the open market.

Dr. Nalini Vemuri, Vice President (R&D) - Lifecare Innovations Private Limited, India
Applications
Many different options for a wide range of industries
For more than 30 years BUCHI has been developing market leading solutions for laboratory spray drying and encapsulation. It is our utmost ambition to understand and meet your personal demands in particle formation technologies for the lab. Our reliable and tailored solutions for various industries include ingenious products, innovative systems and a highly professional application support.
Pharmaceuticals

Active pharmaceutical ingredients, drug delivery, vaccines, inhalable drugs, taste masking

Materials and Nano technology

Nanotechnology, catalysts, fuel cells, batteries, accumulators, ceramics, UV absorbers, pigments and coatings

Food

Encapsulation of additives, controlled release, nutraceuticals, functional foods, flavors, vitamins, proteins, probiotic bacteria, juice concentrate, milk powder

Academia

For a wide range of applications in academic education: Full range of spray drying applications.

Feed

Encapsulation of additives, flavors, vitamins, proteins, probiotic bacteria, controlled release

Others

Cell, bacteria and protein encapsulation, cell transplantation, biotransformation, cosmetics, fragrances, environmental applications