Dehumidifier B-296
Providing stable spray drying conditions
The Dehumidifier B-296 is designed to assist you in drying air or in working continuously with water and organic solvent mixtures. The accessory improves your spray drying performance, while providing stable spray drying conditions.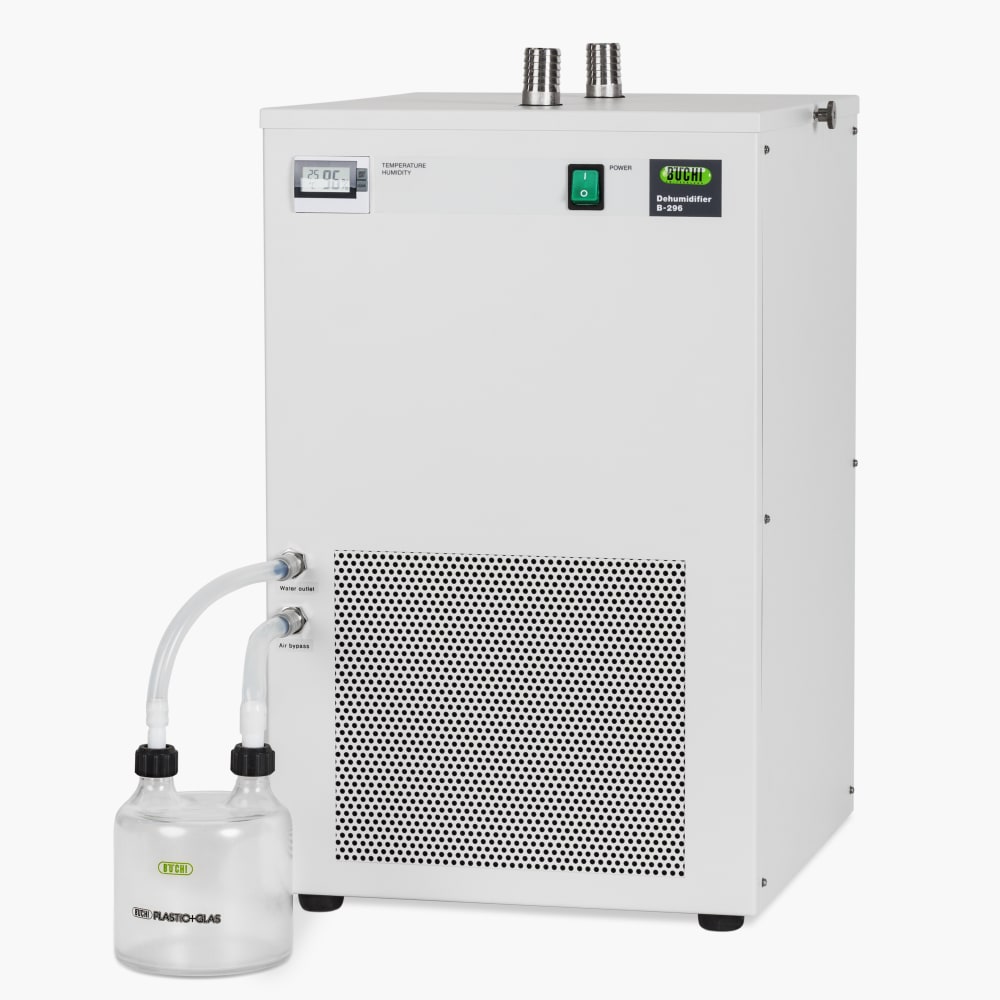 Applications
Many different options for a wide range of industries
For more than 30 years BUCHI has been developing market leading solutions for laboratory spray drying and encapsulation. It is our utmost ambition to understand and meet your personal demands in particle formation technologies for the lab. Our reliable and tailored solutions for various industries include ingenious products, innovative systems and a highly professional application support.