Poster: Synchronized Sample Solutions with Syncore­Plus
Discover parallel evaporation solutions and optimize your output.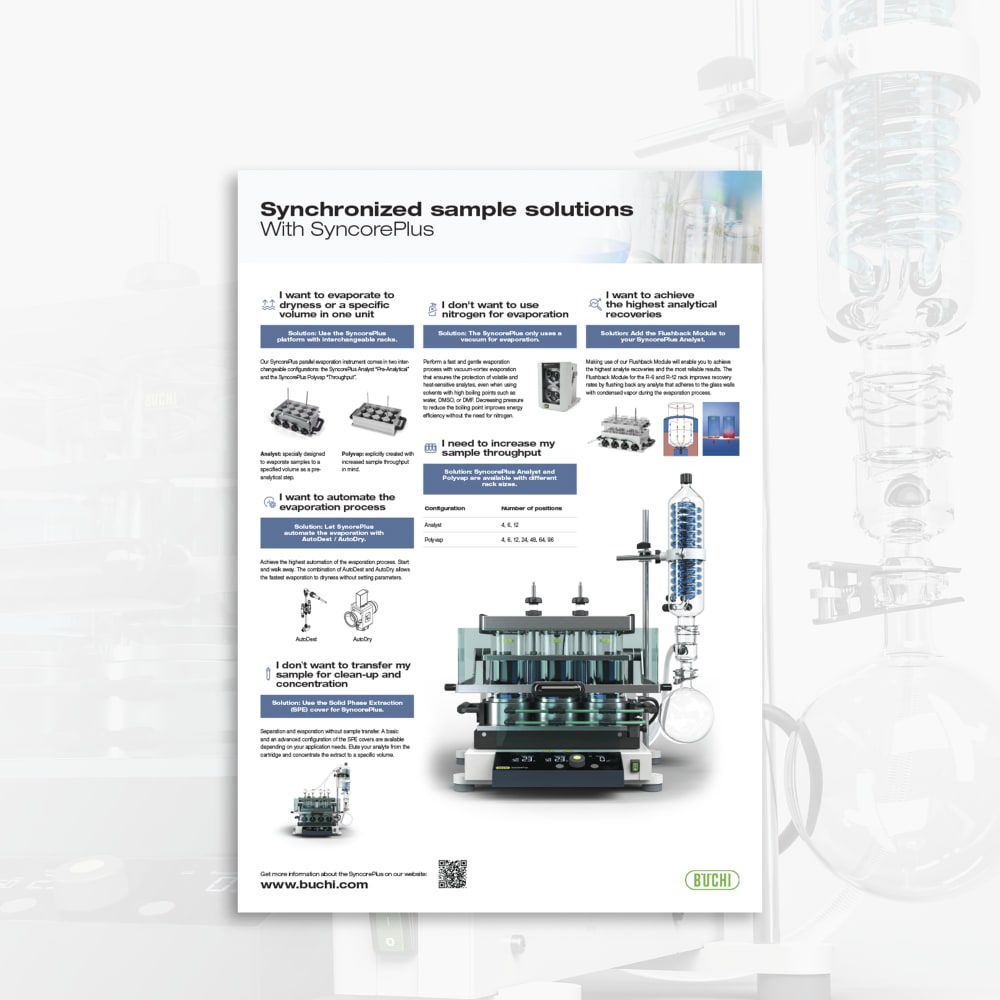 Download your free poster now to enhance and elevate your extraction efficiency.
Learn:
How to increase throughput.
How to evaporate to dryness or a specific volume.
How to clean-up and concentrate a sample without transfer.
How to achieve the highest analytical recoveries.