2023 Jan. 1
NIR Spectroscopy, Proxi­Mate, and Calibration Development with NIRWise Plus - on demand
The training will give an insight on NIR spectrocopy, features of ProxiMate as well as calibration development for ProxiMate with NIRWise Plus. It is available on demand.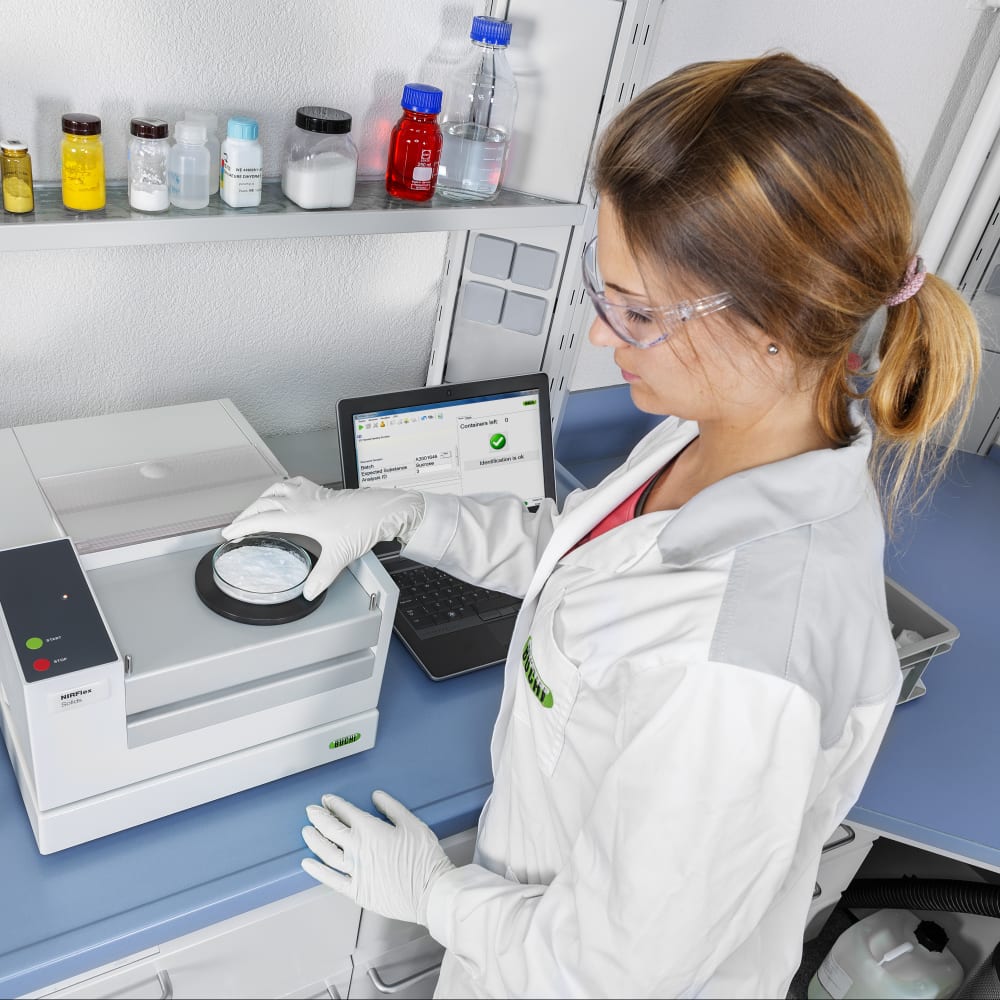 Content of training
Basics NIR Spectroscopy
ProxiMate features
Application examples
Chemometrics Basics
Sample Measurements and AutoCal
NIRWise Plus:
Files and Folders
Features
Calibration Optimization
Please note:
This training is available on demand in English or German language. Get in contact with us by clicking the green button 'Register'.
Also, please note that we require a minimum of 3 participants in order to carry out this training.
Learning targets
You will learn about the background of NIR spectroscopy
You will know all features of ProxiMate
You will obtain a basic understanding of chemometrics
You will be enabled to interpret calibration models and results
You will be able to create and optimise calibrations with NIRWise Plus
Duration
1 day, from 09.00 to 17.00 CET
Location
Meierseggstrasse 40, 9230 Flawil, Switzerland
BÜCHI Labortechnik AG
Language of training
English
Similar Courses & Trainings